Cut butternut squash into cubes or buy it cubed. This is easy to find this time of year at Trader Joes and Costco. Place the cubed squash on a baking pan and sprinkle with olive oil, sea salt, and pepper. I like to gently toss this with my hands. Roast at 400 degrees until tender which will be about ½ hour. Add to the rest of your meal or consider adding it to a salad of mixed greens. If you want protein, add chicken and dried cranberries to the top of your salad.
Like acorn squash, butternut squash does not inflame the gut. It is full of B Vitamins, Vitamin A & C, Magnesium & Potassium.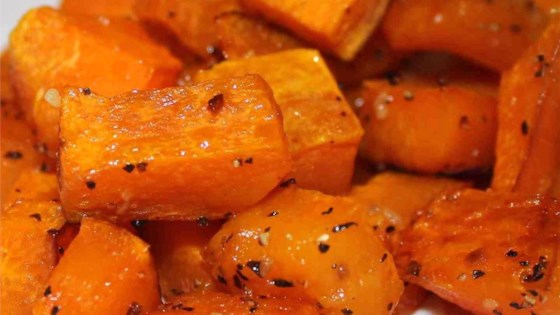 Do you like this recipe?
For more up-to-date health tips, recipes, exclusive discounts, and birthday specials, sign up for our newsletter.  Sign Me Up!