My Passion is Healing
My passion is to uncover and treat the root cause of symptoms and restore your health naturally. From simple issues to more complicated conditions, my individualized treatment program will equip and empower you to rebuild your health so you can live the solution!  

Learn more.
Education and Approach
Using an Integrative-Functional Medicine approach, I have developed

key prot

ocols that effectively treat the root cause of many symptoms and disorders. I am a Family Nurse Practitioner (Advanced Practice of Nursing) and I hold a graduate degree in Nursing from Arizona State University, and a B.S. in Nursing from Russell Sage College. I treat people, not diseases!
Our Fall Sale 2020
Big discounts are available the rest of 2020 on all fees including Refer A Friend, Initial Consultations, Bundle and Save, and more! Telemedicine and in-person appointments are available wherever you live. Schedule your free discovery phone appointment today! 

Start here.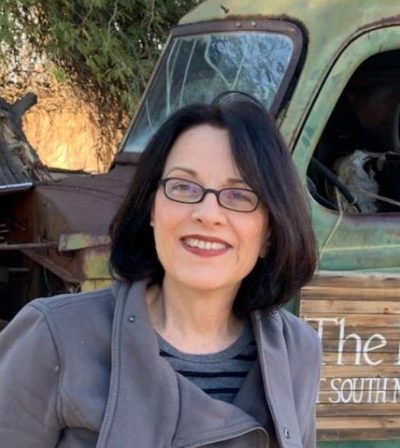 My Journey of Healing
Many years ago, I was diagnosed with two autoimmune illnesses and was unable to take care of myself because of debilitating fatigue, pain, weakness, as well as a plethora of symptoms throughout my entire body. I was home-bound and fully to partially bedridden for close to twenty years of my life.  I am so grateful for my family's support throughout this time as I could not have made it without them. I could not prepare meals or participate in daily activities of living. Even though the doctors did all they could for me, I was severely ill and the prognosis was poor. I have much to share with you because of my incredible journey of hope and healing. 
Important Keys for You
Incorporating all I have learned on my personal journey of healing, with my Integrative-Functional Medicine knowledge, I now have 

Important Keys

 to help you restore your health! Today, we have advanced tests that were not previously available, which help me identify the root cause(s) of your symptoms. I encourage you to begin (or continue) your journey of healing and recovery today! The decision is yours. I am here to help make it happen!
Get to the ROOT CAUSE(S)
Advanced, Cutting-Edge Testing
High-Quality Nutritional Support
Dietary and Lifestyle Changes 
Equip and Empower You 
NEW CONFIDENCE
HAVE ENERGY
EQUIPPED TO SUCCEED
FEEL BETTER
HAPPY LIFESTYLE
MORE ACTIVE
RENEWED VITALITY
EMPOWERED TO CHANGE
LIVE THE SOLUTION
EXCITEMENT FOR LIFE
We are a Web-based Practice that works wherever you may live! Some clients prefer in-person appointments and we also offer that service. Are you ready to take the next step today? 
Take the Next Step to Improve Your Health.